Suppose you have a UPS installation that protects you against power failures at all times. But what if this UPS is temporarily unavailable or if other problems occur in your electrical infrastructure? Will you take the risk of a power outage?
A temporary mobile UPS installation helps to reduce the risks and ensures that the light stays on at all times.
Our mobile UPS systems are not classic emergency generators or gensets but a complete power backup system. Everything is in one container: diesel engine, kinetic energy storage, generator, built-in fuel tank, controls, ventilation, exhaust and noise reduction.
This way, your critical installations are temporarily protected against all possible power failures, without the slightest interruption, completely tailored to your needs.
Our systems are available in various power ratings and configurations from 250 kVA to 1600 kVA. They can be used for both short and long periods of time and are easily transported by road all over Europe.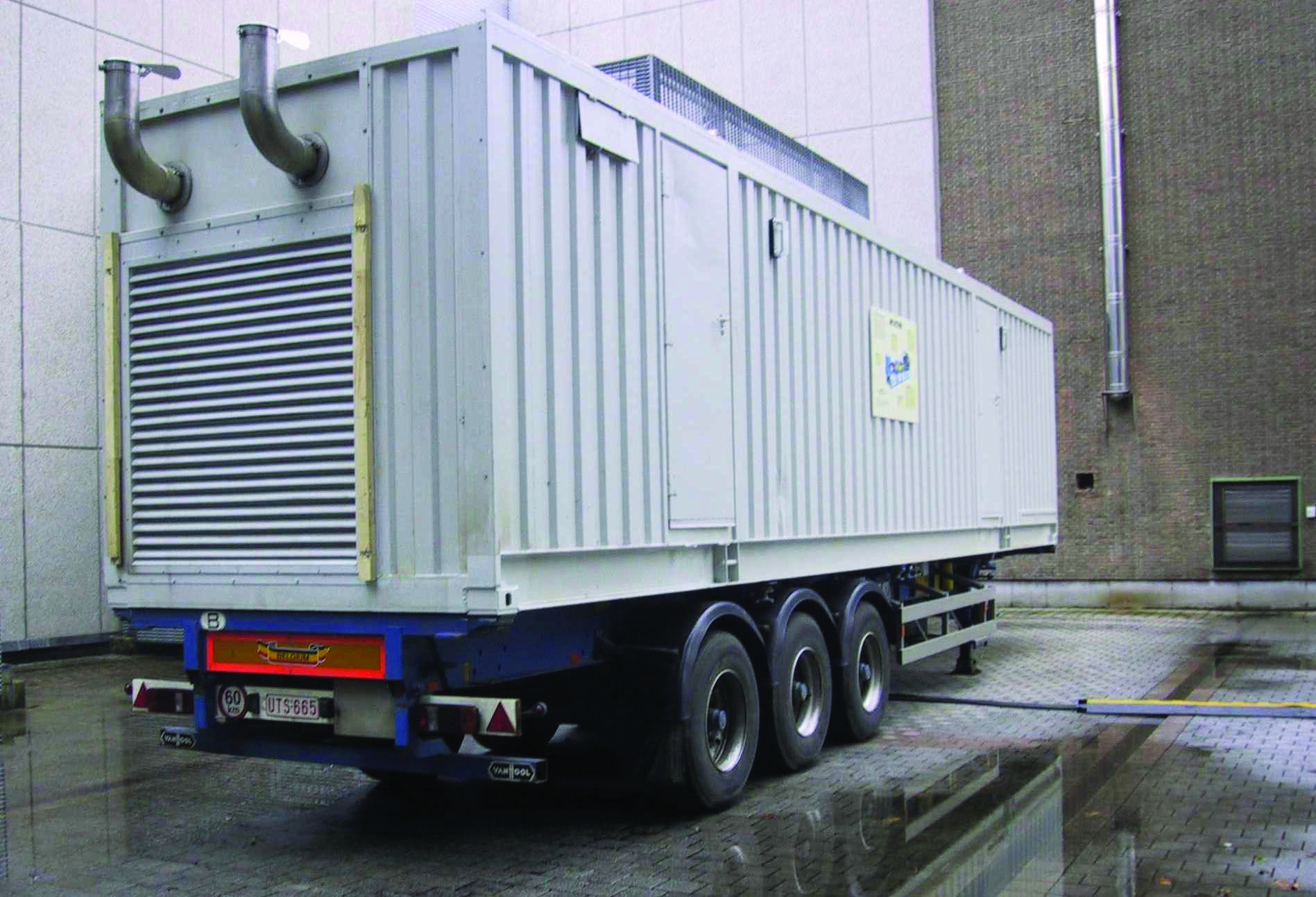 250 - 450 kVA
A compact mobile UPS for smaller ratings up to 450kVA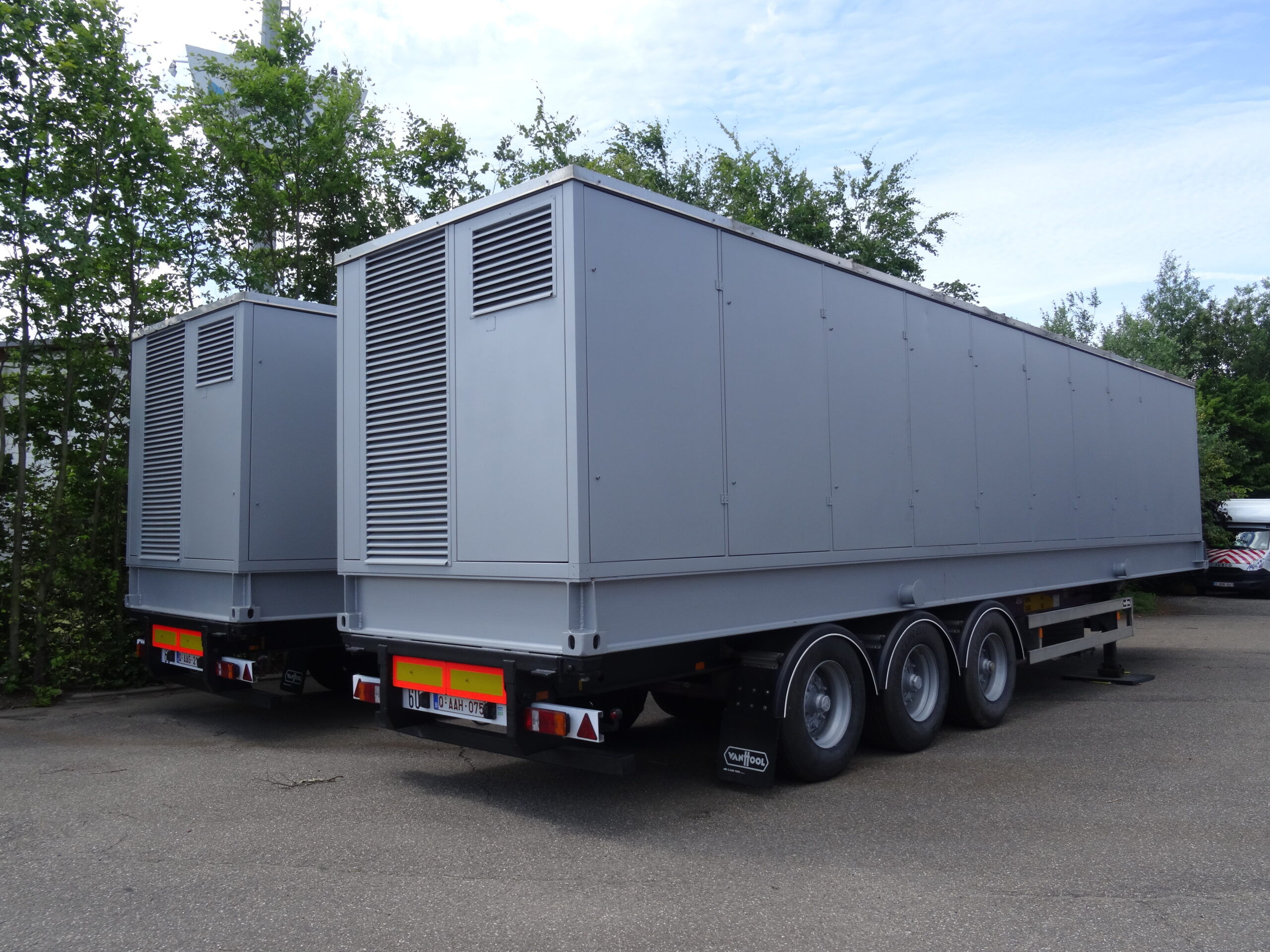 500 - 1000 kVA
Two units of 500kVA each, which we can deploy separately or link together for a capacity of up to 1000kVA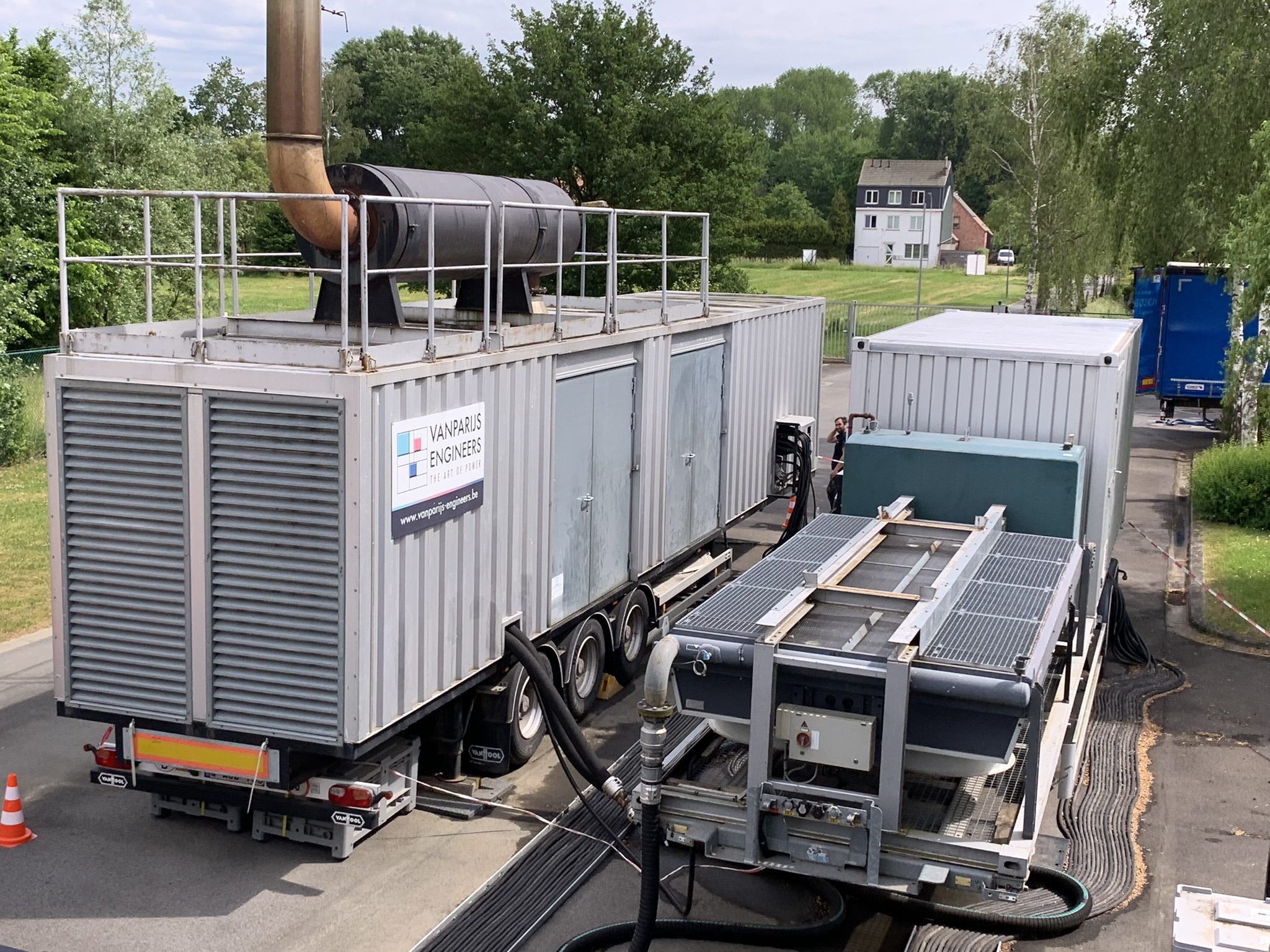 1250 - 1600 kVA
Europe's largest mobile UPS: 1 unit on 2 trailers
Including
Standard ISO container on trailer
Noise reduction according to European standards
Built-in fuel tank
Simple cable connection
Integrated exhaust, cooling and fuel system
Transport, cabling, installation and commissioning
Engineering support & 24h service
For rent in most European countries
Advantages for you
Ease of transport
Possible to switch systems in parallel
Robust and compact
Environmentally-friendly
Active filter against mains contamination
Can also be combined with existing emergency power group
Quickly deployable
Sustainable solution
environmentally friendly compared to static UPS and diesel generator
no chemical waste / batteries
low consumption
low CO2 emission
Our rental formulas
Fully tailored to your needs
From simple delivery to full integration into your existing infrastructure
Rental periods from a few days to several months
Transport and customs formalities
Cabling, installation and commissioning by our own service engineers
Connection and development of switching procedures
Supporting engineering services
Online monitoring
24h/24 helpdesk
Short response times
Our mobile UPS systems can usually be installed within 48 hours of ordering, depending on the location and availability of our systems. Our containers can be used in most European countries depending on transport and customs formalities.
Advantages for you?
Easy and fast to deploy
Environmentally friendly
Active filter against mains pollution
Also in combination with your existing emergency power group
Various rental formulas
Want to know how we can help?