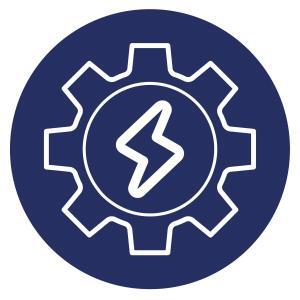 #manageyourenergy
Maintenance of CHP and UPS installations
Flexible maintenance contracts tailored to your installation and expectations: preventive, corrective and curative maintenance, comprehensive guarantee or performance contract with bonus/malus, administrative follow-up of your installation, rapid intervention times, etc.
Multitechnical maintenance
Management and maintenance of all technical installations in a building: HVAC, electrical panels, lighting, sanitary equipment, security systems, etc.
Management and maintenance of industrial utilities: heat (steam, hot water), cooling, compressed air, etc.
Digital Maintenance Management
Management of installations, interventions and contracts through an intelligent and automated maintenance management system.
Interactive dashboard for monitoring of breakdowns, analyses and diagnoses
helpdesk 24/7
Our on-call service is available 7 days a week and 24 hours a day for urgent calls and problem reporting
Thanks to our regional teams, we guarantee fast intervention times, day and night.
Want to know how we can help?